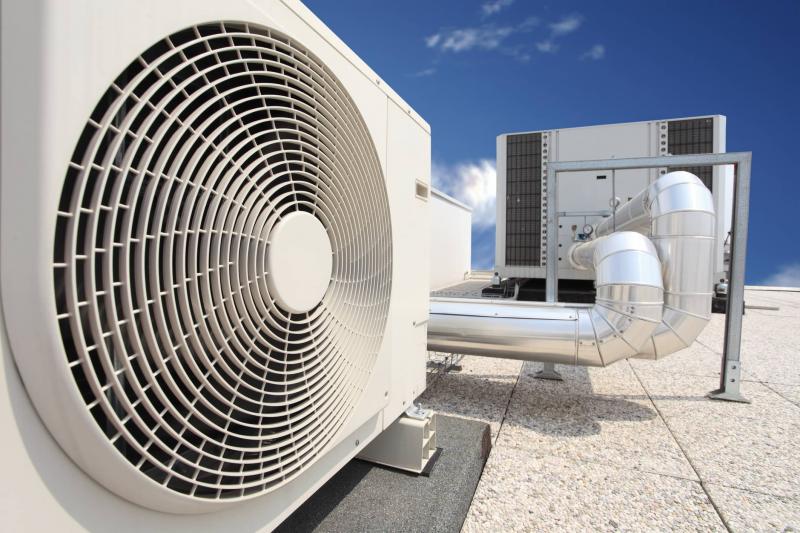 San Jose Commercial Air Conditioning Service
Keeping your customers, guests, and employees comfortable is a vital part of running a business. If your business's AC system isn't working its best during the sweltering summer months, you risk creating an environment that encourages your clientele to leave, rather than stick around to experience your amazing service offerings.
When you need the cooling system at your business replaced, repaired, or maintained, it's critical you hire a qualified, licensed commercial HVAC technician. At Comfort Energy, we specialize in San Jose commercial air conditioning services for many business types including hospitals, schools, retail stores, restaurants, hotels, and more.
Routine Maintenance
One of the best ways to ensure you never experience downtime with your cooling system is to stay on top of regular maintenance. Perhaps more than in-home units, commercial air conditioners require routine tune-ups due to the fact they often run harder and experience more normal wear and tear than a residential system. Routine system checks and maintenance can help you avoid costly air conditioning repairs and AC system downtime, which may turn customers away. Comfort Energy offers comprehensive maintenance plans for San Jose area businesses to keep your commercial AC unit running optimally throughout the year, so call us at (Sorry, we are unavailable) to schedule service!
Commercial AC Installations
Whether you need a commercial air conditioning system for a new building, updates to an existing HVAC system, or quick commercial HVAC repair, the Comfort Energy team offers the most comprehensive commercial air conditioning services available in the San Jose area. We install a variety of commercial cooling solutions including: rooftop AC units, ductless mini-split technology, heat pumps, central air conditioning solutions, and much more. Our techs are always up-to-date on the latest, most energy efficient technology to recommend a lasting solution that saves you both time and money.
Commercial AC Repair
At Comfort Energy, we understand that when the cooling system at a place of business breaks down, as a business owner, you don't have time to wait around all day for an HVAC technician to show. We offer flexible scheduling to help you when it's most convenient for you and even offer same day emergency service when applicable.
Contact us today at (Sorry, we are unavailable) to schedule commercial AC service in San Jose.